Item request has been placed!
×
Item request cannot be made.
×
Processing Request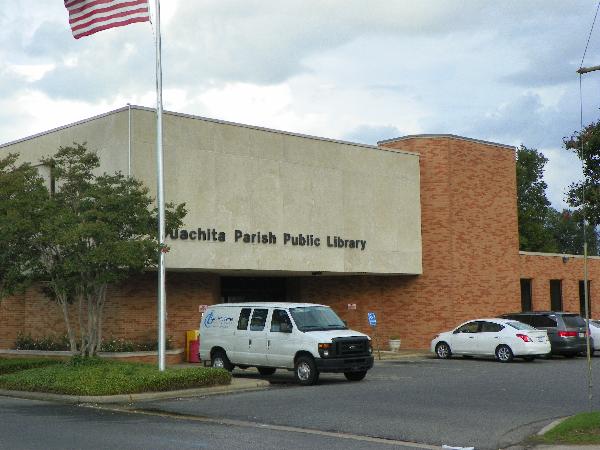 Main Branch Library
1800 Stubbs Avenue
Monroe, LA 71201
Phone: 318.327.1490
Fax: 318.327.1373
Hours
Monday -Thursday: 9 a.m.-7 p.m.
Friday: 9 a.m.-6 p.m.
Saturday: 9 a.m.-5 p.m.
Sunday: Closed                                                                                                                                                                                                                          
Peak Children's Hours
August - May: 3 p.m. - 7 p.m.
June - July: 9-11 a.m. and 2-4 p.m.
Meeting Rooms
Meeting rooms are now available for use.  Please call or visit our meeting room policy page for more details.
Family & Local History
The Genealogy and Special Collections Department, including the Joseph Bennet McGuire Genealogy Room and the India King Stubbs Special Collections and Rare Book Room, are located in the Main Branch. 
Youth Services
Click here for the children's department and click here for the teen department.
Contact
Email help@oplib.org to contact the Main Branch Reference Department and hpriestley@oplib.org to contact the branch manager.